Bat-Mite from the Teen Titans Comicboard sent me this picture of someone dressed as Beast Boy. I don't know who this is, but thanks to Bat-Mite for the picture.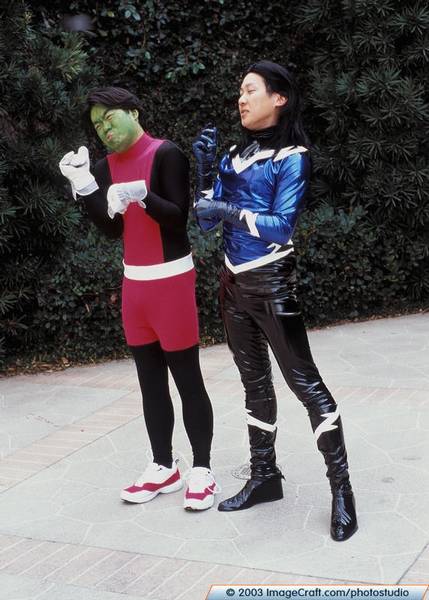 Apparently, at a convention named "LosCon" in Burbank, CA, a whole group came dressed as characters from the Teen Titans cartoon.
ImageCraft Photo Studio
took pictures of the cosplayers and has several up at
this page
. They've kindly given me permission to use one of their pictures.
Interestingly enough, I was browsing the net picture hunting as usual and came across the page of the Beast Boy cosplayer.
Read about how he created his costume here
and here.